With Gabrielle Austen Browne
Gabby is the Founder of Diversity Alliance, a consultancy dedicated to empowering organisations and the Events/MICE and Hospitality industry to become diverse, inclusive, and accessible. She is the Co-founder of the Diverse Speaker Bureau, which is a company on the mission to disrupt tokenism and elevate the voices of people from underrepresented groups.
She is also proud to serve as a Co-founder of the REACH scholarship fund, which supports minority ethnic students pursuing Event Management Degrees. This initiative is one of many ways she is dedicated to creating opportunities and breaking down barriers for underrepresented groups. Gabby is a guest lecturer on DE&I, where she shares her knowledge and experience with the next generation of leaders in the Events/MICE and Hospitality industry. As well as being a mentor for the Fast Forward 15 programme to drive meaningful change and to build a more equitable future.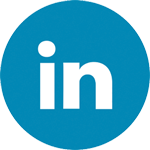 Be the first to know about new episodes!
Enter your email now to be the first to know when the latest episodes has landed…