With David Ogiste
David's journey into brand experiences started when he was 16 years old, hosting house parties for school friends. That passion for bringing people together never left him and instead, it created a career that took him across the globe delivering for clients like PlayStation, British Airways, Pepsi and more.
Then in 2020, he started to dream bigger, about what an experiential agency could be and founded Nobody's Café. A brand experience collective that is inspired by the power of creativity to bring people together. Since launching, Nobody's Café has become an award-winning agency, delivering global activations for brands such as Amazon, Netflix, Spotify, trivago and more.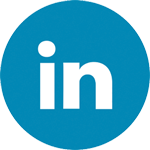 Be the first to know about new episodes!
Enter your email now to be the first to know when the latest episodes has landed…