Senior Relationship Manager
Leadership is tough.
It's tough being the one who has to make all the decisions.
The one everyone turns to for advice
The one who needs to show up when the chips are down
The one who leads from the front when others might hide.
That's what makes this role so important.
This company needs a leader as well as a manager.
As the buck stops with you in all areas.
Client satisfaction ✔️
Mentoring, coaching and supporting your team ✔️
Reports, strategy and developing your department ✔️
This is why you get up in the morning though.
You love this stuff.
You've led teams, led change, led growth and led by example
So this is all you.
You'll be leading a team of 5 within the hosted buyer department for this globally known exhibition meeting business
But change is the only constant and change is needed.
The world is different now and people need different things, different incentives to attend large trade shows, and a different way of working means a different approach.
That's where you come in.
Having worked within the travel, MICE or events sector before, you'll know we're a strange bunch.
We crave human interaction, but most don't like to bother others 'selling'.
But then most don't have this company's brand, their credibility and their history.
You'll lead the team to retain, grow and develop new relationships with a global stakeholder portfolio.
Like I said, tough, but then so is the new world we're entering into in.
If you like the idea of a challenge and somewhere you're voice can make a difference, hit apply.
Don't worry if you don't have an up to date CV, we can deal with that later.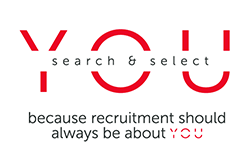 Full-time, £50-£60k +package
Global Exhibition business