Can you juggle?
Not fire or anything, just good old-fashioned juggling?
It's actually tougher than it looks.
Now try juggling people.
Not physically of course, metaphorically.
All those desires, all those needs and especially all those emotions.
That's what this role focusses on.
Understanding how to keep a portfolio of intermediaries happy, whilst also ensuring the hosted buyers get what they need from your programme is more than juggling.
It's plate spinning, in quick sand, whilst clowns throw custard pies at you.
Yes, you get to travel the world, meet new people, network at all the relevant events, attend all the right parties, speaking with people and explaining why they should attend your events and meet appropriate buyers.
But sales this is not.
Juggling people needs one specific skill set above all the others.
A personality.
Just like the company you'll be working for.
They have made their name globally as THE exhibitions to attend if you're in the MICE or events sector but without shoving it down people's throats.
So, if you like the idea of being a face, name, voice and ambassador of a company that cares as much about you as it does the sector, hit apply and let's chat.
Don't worry if you don't have an up to date CV, we can deal with that later.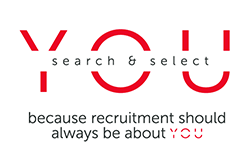 Full-time, £30-£40k +bonus
Global Exhibition business