Human Resources Director (People & Culture)
HR is sexy baby…
Now there's a sentence I never thought I'd write.
But it's definitely En Vogue
"you need to speak to HR" used to mean someone was in trouble
But not anymore, you're the fricking rockstars now aren't you
TBH, my wife is a HRD so I'm writing this with her over my shoulder, but honest to god I love how times have changed.
If we can all take a positive from the pandemic it's that employers' attitudes to working conditions and the well being of their teams has accelerated 5-10 years.
Remote working has meant the culture and values words which adorned websites but weren't really implemented, are now front and centre in the race to scale and be ahead of the competition.
That's where you come in.
We're looking for someone who lives and breathes people and their development and isn't afraid to challenge the norm and push back against some of the stereotypes.
In short, we need a leader rather than someone who does what they're told.
This agency has a headcount of 150 with plans to add another 50 within the next 12 months.
This sort of growth means we need someone with their own ideas and the power of conviction to see them through.
Someone who wants to be at the centre of change.
Someone who wants the eyes of the board on them as they drive the values from words on paper, through to real measurable success stories with the people within.
If you think you're this someone and you like the idea of taking on a legacy role where you will also recruit, develop and grow your own team too, then hit apply and let's have a confidential chat.
Don't worry if your CV isn't up to date, we can deal with that later.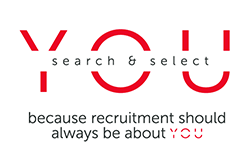 Full-time, £70-£90k +package
£70,000
-
£90,000 +package
Per year