Erggghhhh,
'growth'
It's such a wan*y word for what we used to call business or account development.
What has happened to us that we no longer want to be proud of making money and helping others spend it.
This role has a nice twist though.
It's overseeing an existing portfolio of clients and developing relationships as well as revenue.
It's so close to being a client services director I nearly called it that, but with a focus on "growth" that wouldn't be right.
So here we are, and if you're still reading then great news as you're into this sort of thing and also know the secret others won't talk about.
People who bring in revenue get paid shedloads.
And rightly so in my book.
And the owners at this agency think so too.
This £6m TO agency has its roots in Live Event & film production & has flexed seamlessly to offer hybrid & virtual solutions too.
If you're not adding another 50% to your salary then something has gone wrong.
But you know that.
You love the thrill of the chase but also don't want to cold call some randoms from a data dump.
You're an amazing people person who people want to be around and listen to your ideas as well as want to work with you.
You can talk with a client about their event, their production, their content, their ideas and so much so, that they insist on you pitching for the work.
Does this sound like you?
If it does & you'd like to have a confidential chat, CLICK APPLY.
Don't worry if your CV is up to date, we can deal with that later.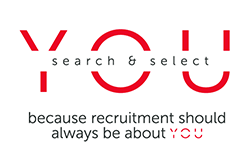 Full-time, £80,000-£90,000 +bonus