So, hybrid is the future it seems.
With this in mind, surely it's only a matter of time before job roles become hybrid too.
Well, try this for size…
This role is part Financial Director, part HR Director, part Managing Director, part Operations Director, and 100% leadership.
It's the opportunity of a lifetime for someone who gets excited by the detail, someone who keeps a tight ship and someone who knows a business is only as good as the sum of its parts and its people.
Working for a future focussed CEO, you will navigate this $10m t/o 15 head brand experience agency, to ensure profitability, best working practises and smooth sailing all the way.
This agile agency is not only surviving the storm, they were pivoting before it even became a thing.
In short, they're looking for you to steer the ship.
This agency has always excelled with virtual campaigns, marketing strategy, content creation and delivery as well as live and hybrid experiences across the globe, so in this new world order, they are poised to really move forward and 2021 looks record breaking already.
This role requires you to be at the top of your game as you thrive on challenges and love the drama of keeping a business running smoothly and always moving forward.
We're hoping the idea of implementing your own systems, improving efficiencies and creating procedures, makes the hair stand up on the back of your neck, as although this agency has been around for 4 years with an enviable client portfolio, it's a start up mentality you'll be walking into which is a special type of fun.
Of course, you've been part of the inner circle before, so you know how senior leadership works and you want to be that person everyone looks to for help, advice, support and what to do next, so all of this has you rubbing your hands together with glee.
If your background stands you out as a decision maker, a leader, the glue that keeps things together and the oil that keeps it all moving, then this is for you.
This board level role is fully flexible, with office space available in London when needed and WFH being the norm.
So, if the opportunity to shape the internal workings and future vision of an agency sounds like something that excites you in all the right places, drop me a message and we can have a confidential chat.
Don't worry if your CV isn't up to date, we can deal with that later.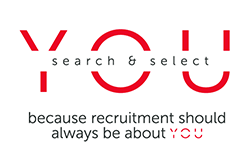 Full-time, £100-£120k +equity
£100,000
-
£120,000 +equity