Chief Experience Officer - B2B Live Events + comms agency
If I had a pound for every time a role came up that made me go 'cor blimey'.
Well, I'd have a pound.
As this one has all the hallmarks of 'no way, it's too good to be true'.
Well, I've obviously researched and interrogated the hell out of it and wouldn't you know…
It IS all that and much, much more.
Here's the kicker though.
You NEED to really know what you want, to want to know more about this opportunity.
Still with me?
It's a content development role, meets delegate experience, meets idea creator, meets engagement specialist meets, well hell, meets you really.
This agency specialises in B2B internal live event and campaign communications and has strategists, creatives etc. coming out of their ears.
Ruddy good ones too.
Problem is, there is a huge great gap where you should be.
That gap needs plugging with your;
Tactical content skills
Desire to bring strategy to life
Knowledge to take a content thread from start to finish
Ability to make an event meaningful and get results
Superpowers to create an agenda that will keep an IRL audience engaged
Understanding of what makes an event memorable
Experience to differentiate between strategic comms and a snazzy strapline
And so on and so on
What's in for you?
For starters, complete autonomy to jump in and out where needed.
Not having to get bogged down in the minutiae.
A focus on ideation and what/why stuff should happen, the fun and wavy arms stuff if you will.
A voice on the board of an £18m t/o agency where everyone has an input
Plus the chance to dust off that side of your brain you thought was gone forever.
The side that has all those ideas which keep getting batted away with "we've always done it this way" or "oh that sounds a bit TOO creative"
If you fancy getting the feather duster out and sweeping away those cobwebs, click apply and let's chat.
Don't worry if your CV is out of date, we can deal with that later.
P.S if this one isn't for you, please feel free to message your friend(s), as I run a £1k recommend a friend scheme which should just about cover a tank of petrol at the moment.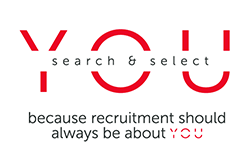 Full-time, £70-£80k + bonus
London/WFH, England, United Kingdom