"intrinsically interesting"
This phrase stuck in my head when I was briefing my client for this role.
It sums up a lot and also explains nothing.
You see, Sales can sometimes seem like the poor cousin of Marketing.
Marketing is all new and shiny, whilst people think Sales is dirty, hardcore and not for the weak.
They're right.
If it was easy, then everyone would do it.
But they don't.
Or more importantly, they can't.
It's the key to this role.
Yes, you'll be running the marketing team and managing an external PR agency.
Yes you'll be the face of the brand, going to all the networking soirees, speaking at all the right gigs whilst keeping an ear out to identify the right opportunity.
But the main thing is this.
You've got to roll up your sleeves and be able to close.
We can all get the generic email from some pharma company asking us to pitch for the PSL, but that's not sales.
That's admin.
This role will test you at every turn as with a seat on the senior leadership team, plus equity, you're going to be a key player, but you know that.
You thrive on that.
This $10m TO agency specialises in digital, strategy, integrated marketing and content for global brands who have a passion for doing things differently.
We're looking for someone who's great at building relationships and comfortable being asked by brands for their input, but someone who also knows when it's time to get the specialists involved.
If that someone sounds like you and you like the idea of working fully flexible, your black book is as big as your confidence, your network as strong as your nerve, & your strategic mind on a par with your tenacity, then click apply and let's have a confidential chat.
Don't worry if your CV isn't up to date, we can deal with that later.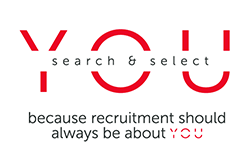 Full-time, £90-£110k +equity +30% bonus
Integrated Brand Experience Agency
£90,000
-
£110,000 +EQUITY +30% BONUS